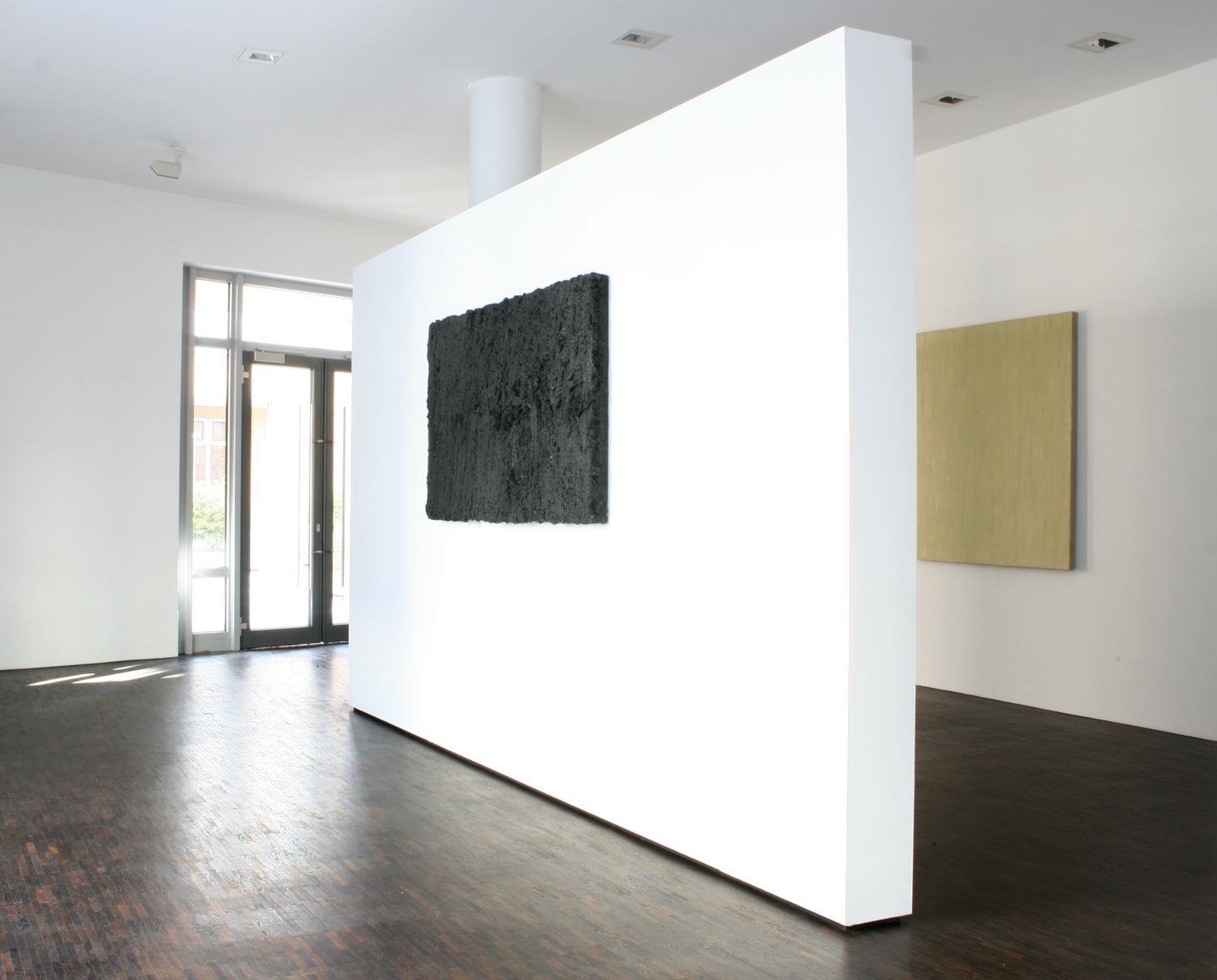 27 Apr

Zwei Farbmaler
"Zwei Farbmaler"
April 27 – May 26, 2007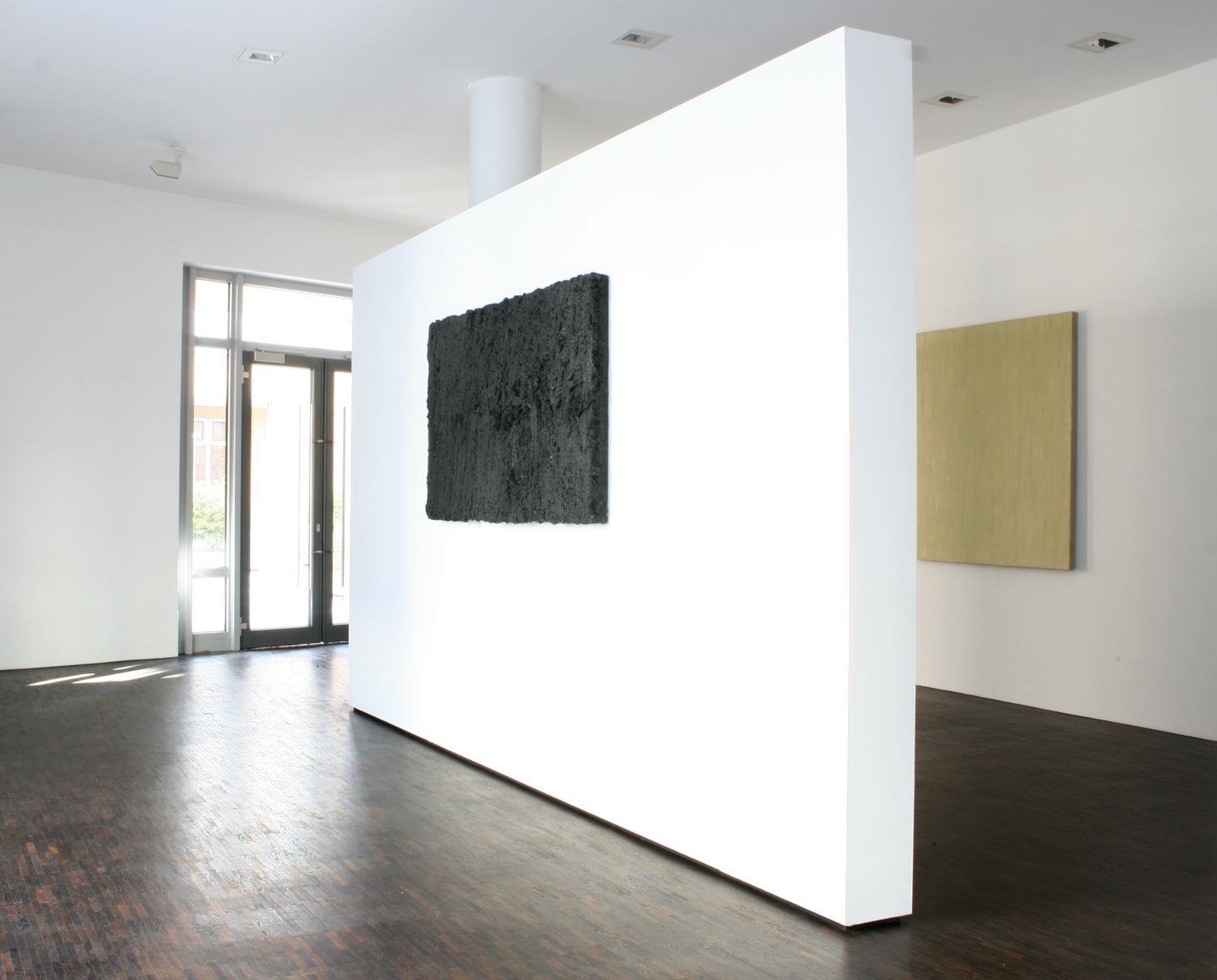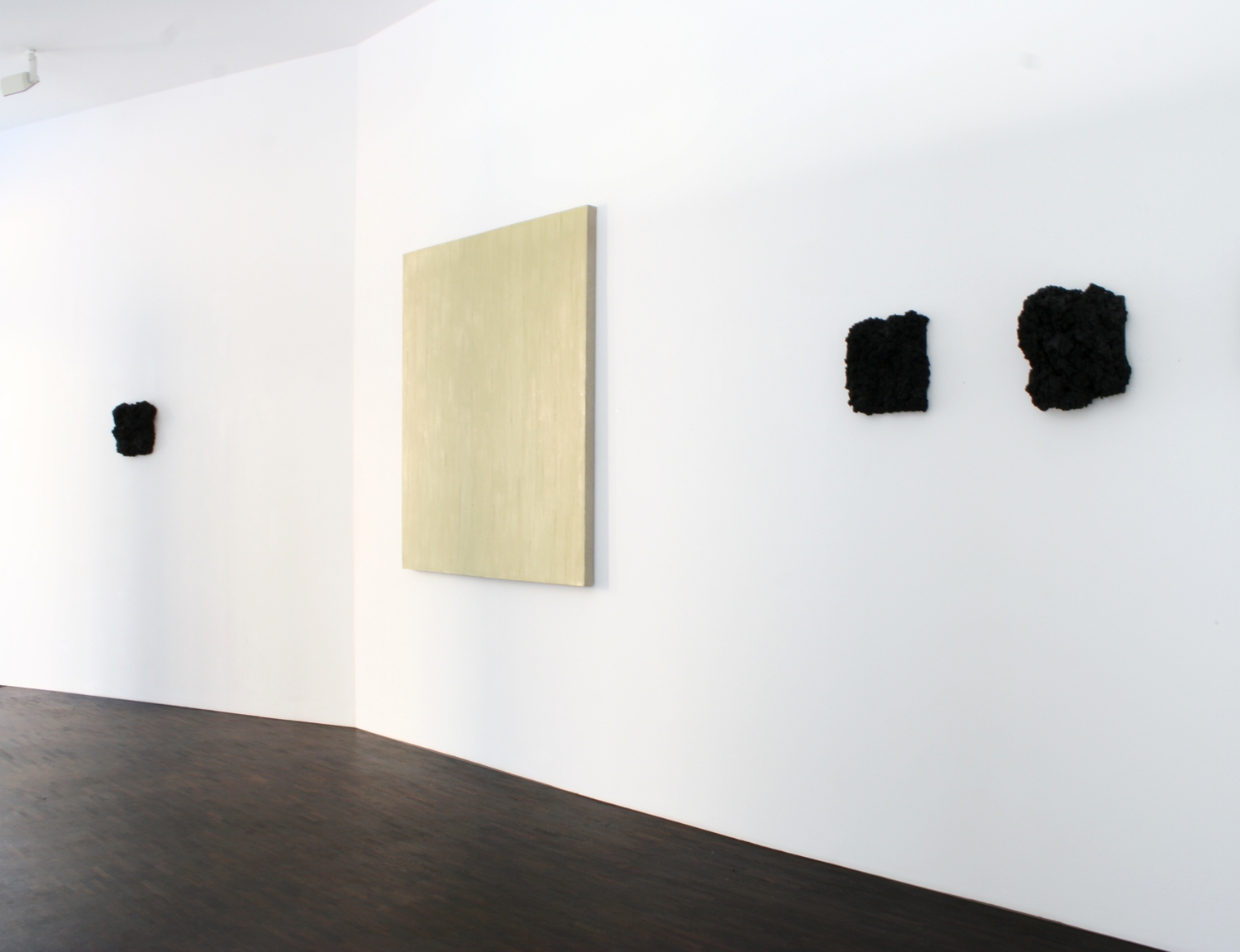 CHRISTIANE CONRAD
artworks – info – links
An intensive approach to color is shown by the Berlin artist Christiane Conrad. The artist has made the search for ever new shades of color her passion for many years. The color, which she mixes individually and which is both delicate and rich, is applied wet – in – wet to canvas in several layers. With gentle pressure, she pulls the pliable oil paint with a palette knife along the vertical. The resulting fine degrees of color create a light relief, whose character changes with the incident light. In the current exhibition, we are showing paintings by Christiane Conrad that exude tranquility.
A soothing alternative in the current art scene.
MATTHIAS LUTZEYER
artworks – info – links
Deep black or anthracite are the monochrome paintings of Matthias Lutzeyer. Black monochrome equals gray monotony? Not at all! Lutzeyer's works are captivating. Lava, slag, natural and accidental materials often fall into the associative field that the paintings open. Nevertheless, they leave no doubt about their made, their intentionality. Massive oil paint is molded by the artist onto a wooden picture support. Through the eroded structure of the paintings, the viewer's gaze experiences compositional guidance: is drawn into the depths and lifted up into the heights, smaller formations make larger ones tangible and vice versa.
Request regarding exhibitions