01 Oct

Barbara Dörffler

born 1962 – lives and works in Cologne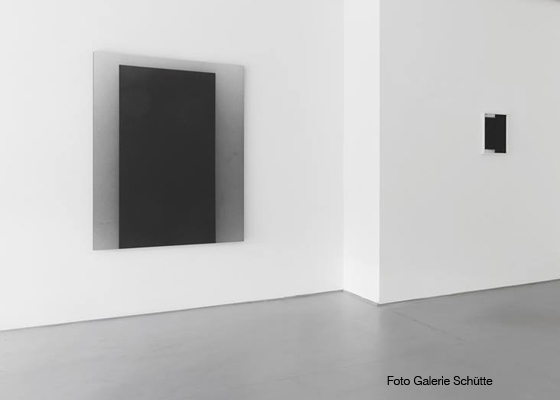 The painterly-looking black-and-white photos are traditionally created in the darkroom as one-offs on baryta paper. Spaces, spatial forms or spatial models are hinted at in them, deprived of any sense of scale. The formally strict structure loses its definability through a subtle guidance of light and shadow, comparable to daybreak.
Text excerpt Dr. Susannah Cremer-Bermbach.
Barbara Dörffler creates the same space-light effect in the chalk drawings.
Other works available, please contact us.
Consultation also possible on site and delivery for viewing.