01 Mar

Jose Heerkens

born 1950 in the Netherlands – lives and works in the Netherlands/Zeeland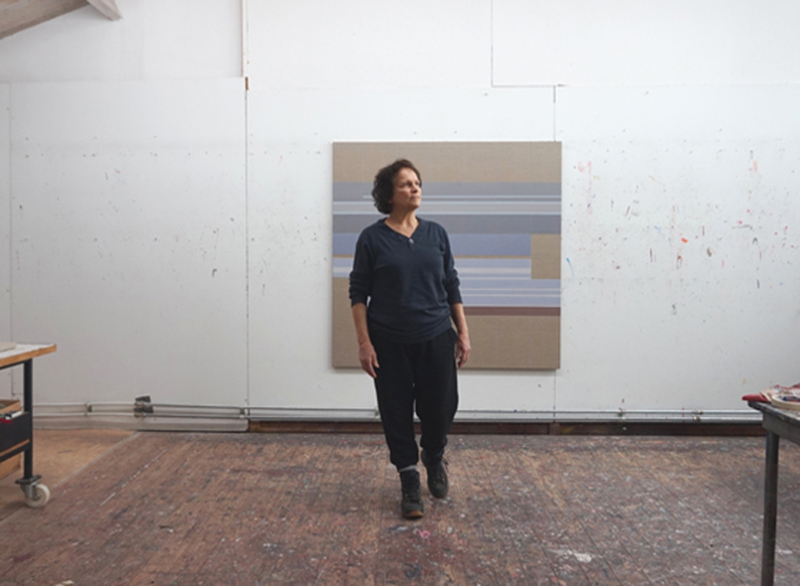 VIDEO im Atelier
VIDEO "Meet me in Brooklyn"
EXHIBITION (solo) 2019
EXHIBITION 2021
Works by José Heerkens
permanently available at Depot Stuttgart.
To work, José Heerkens retreats to her spacious studio, which is 60 meters from her house. The large windows on the north side ensure a neutral incidence of light. Peace and quiet are essential to Heerkens' work, which is always created in dialogue with the artwork. Meanwhile, Heerkens prefers to paint a standing table to work on her small formats. The larger formats are hung directly on the wall and, in the first step, taped off to ensure that the lines are accurate. After removing the tape, the artist often continues to work freehand on the sketched basic structures. In doing so, she always has several series in mind at the same time, which avoids possible work blockages: If José Heerkens does not make progress with a painting, she puts it aside for a while until she finds a solution to the problem.
Series are e.g. Evensong, Notation, Pilgrimage
Please contact us. Consultation also on site and delivery for viewing possible.