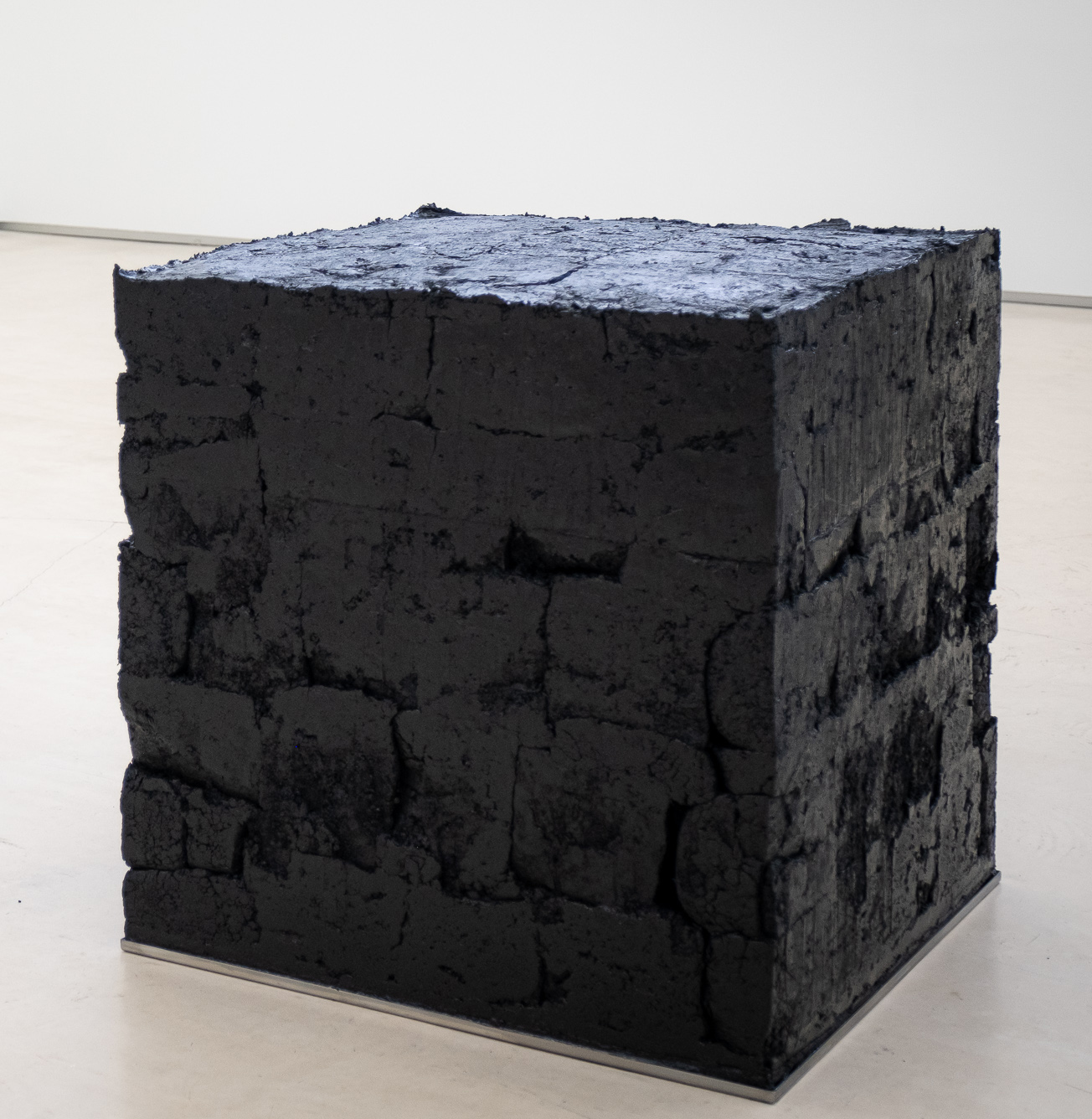 15 Jan

1685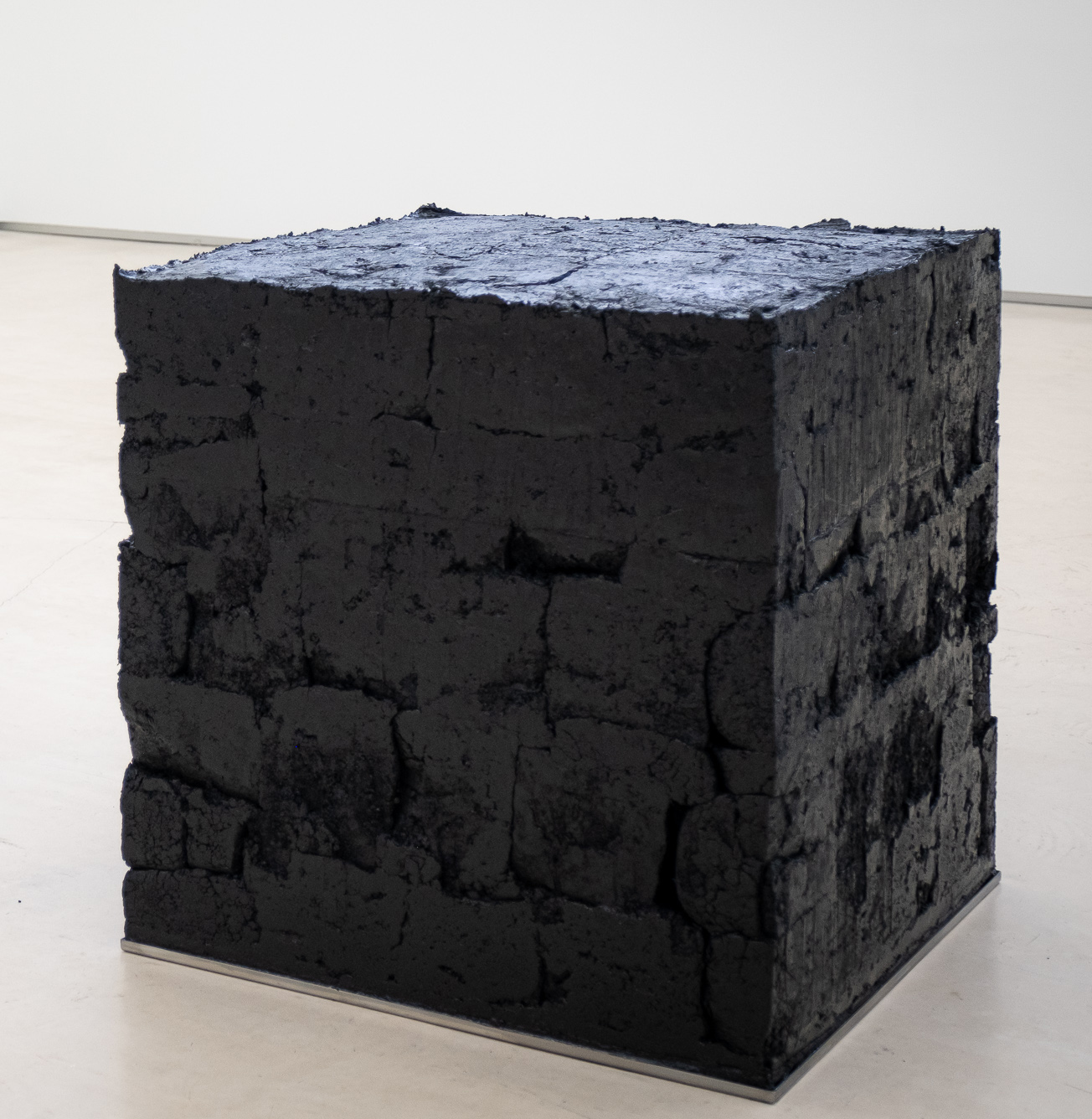 Soot black, linseed oil / base plate
95 x 95 x 95 cm  –  965 kg
Certificate of the artist
Request regarding

Matthias Lutzeyer
In the works of Matthias Lutzeyer, the colour itself is the formed material, the colour is the artistic form. It is therefore used in both meanings. In German it has on the one hand optical property, on the other hand it is tangible material. Matthias Lutzeyer creates his works from a mixture of soot black (pigment) and linseed oil, which he kneads and forms into shapes on the wall or on the floor. Their coarse, rough surface looks like solidified lava, the anthracite of the mass has numerous gradations due to the incidence of light. The works suggest primordial power or seething danger beneath the hard surface.
The large black cube is abstract on the one hand, but also offers numerous suggestions for exploring subtle colors and forms, for tracing haptic qualities, and for association and interpretation – as is the case with all the works.
The work was created for the exhibition "Nicht eintönig" (with Rainer Splitt and Günther Holder) at the Städtische Galerie Ostfildern and was exhibited there for the first time in 2022.