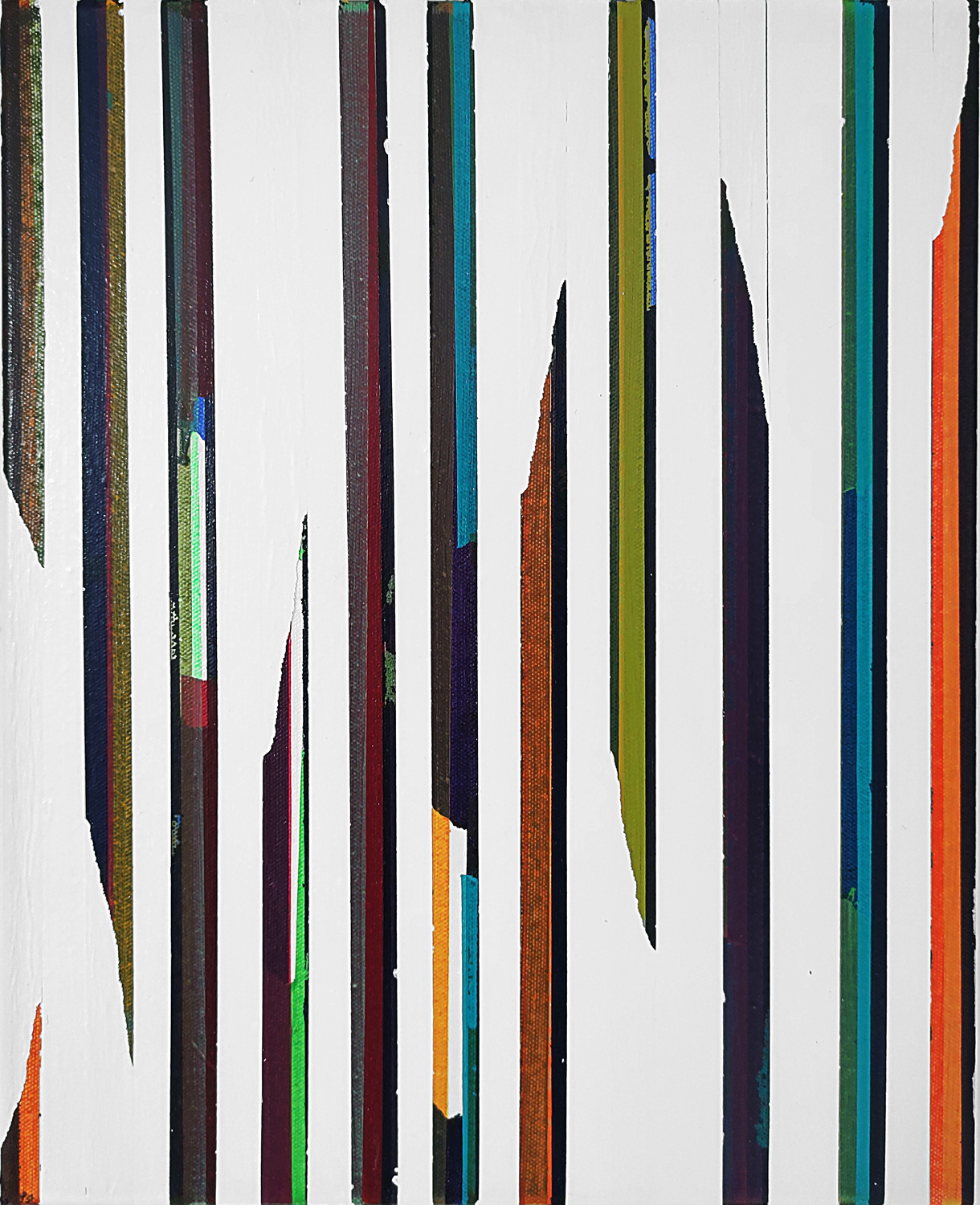 05 Jan

1619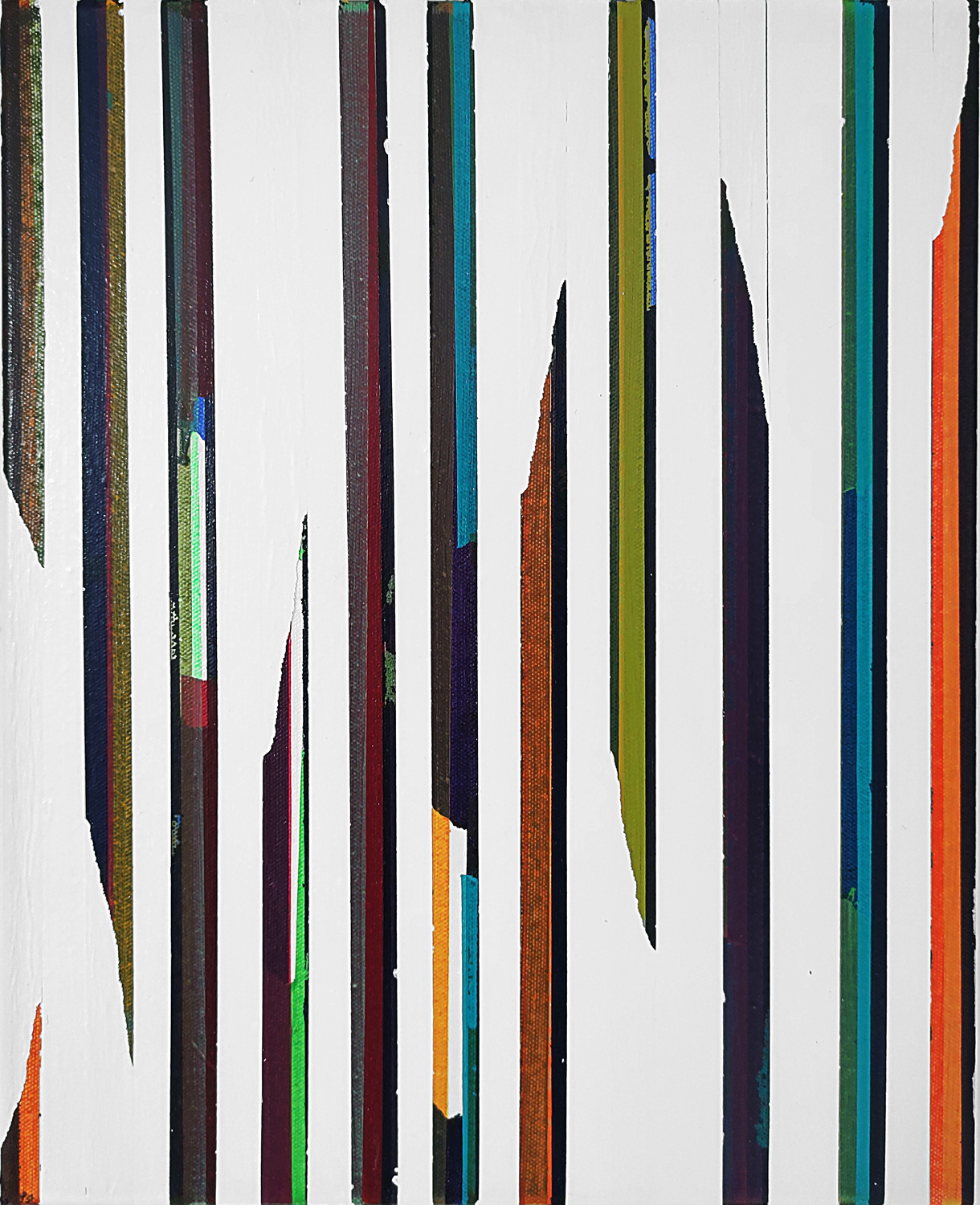 Broken Line hidden color white, 2021
Acrylic, mixed media on canvas
Request regarding

Ruri Matsumoto
A carefully staged interplay of color contrast and spatial
and spatial imagination.
The works initially appear two-dimensional: parallel strips of color are applied to the canvas, covered with adhesive tape and then removed again – leaving traces and fragments, which on closer inspection creates spatial illusions.
These imaginary spaces are not built according to the principle of three-dimensionality, but arise from the contrast effect of the colors and change depending on the angle of view and incidence of light.