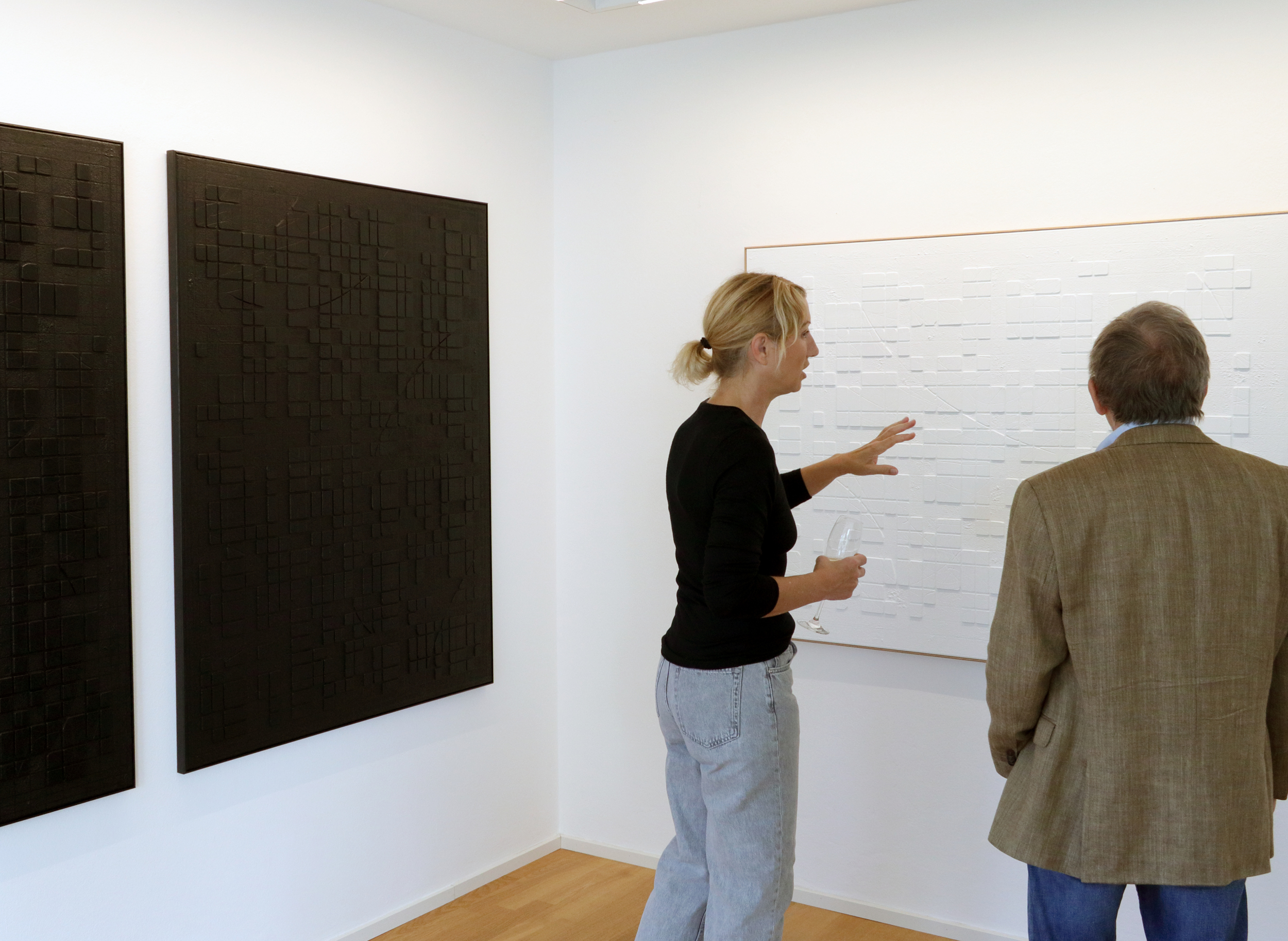 23 Jun

Conjunctions
"Conjunctions" 23.09. until 11.11.23 – Anne-Sophie Øgaard
ANNE-SOPHIE ØGaard
artworks  – texts – links
In dialogue with this, we show two works each by
Alan Ebnother
and
Matthias Lutzeyer,
Anne-Sophie Øgaard's work is concerned with the boundaries that lie between sculpture and painting. She wants to explore where painting ends and sculpture begins. She uses materials such as paint, sand, cement and plaster.
The reduction of forms to the basic elements, the interplay between the additive and the subtractive, the making and the unmaking, are the essence of her work: a deconstruction and reconstruction of the surface.
Monochrome painting is often seen as demanding or difficult but the artist's strategy and technique of expanding the painting with structure, space and light makes her work very lively and accessible.
Request regarding exhibitions