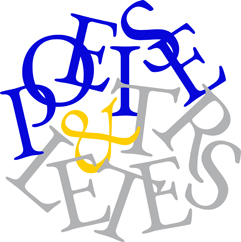 24 Mar

Souvenier de centenaire
"Souvenier de centenaire" 
24.03. – 15.04 2023

Arthur Aeschbacher
Request regarding exhibitions



* 1923 in Geneva, Switzerland – † October 10, 2020 Paris.
We have worked with Aeschbacher since 1990 and have shown his works in many solo and thematic exhibitions. He had his first exhibition in 1952 under the patronage of André Breton.
Aeschbacher's works have been part of museum exhibitions: Kunsthalle Basel 1959, Louvre1964 (50 years of collage), Centre Pompidou 1985 (Lisible-illisible).
In 1993 the Centre d`art contemporain de Corbeil-Essonnes honored him with a retrospective. A MONOGRAPH was published on this occasion.
Aeschbacher's works can be found in numerous museums and collections worldwide.
The exhibition WERKPHASEN for his
100th birthday
offers a unique opportunity to honor this unclassifiable poetic creator who lived in poetry and lightness. With his work as a creative poster artist, he formally handled and played with letters to shape poems in his own image. Colors, thickness and heels form unique images whose material comes from the street, taking us to a dance, joyful and uplifting world